Maccabi Tel Aviv vs Dinamo Brest Predictions and Betting Tips
---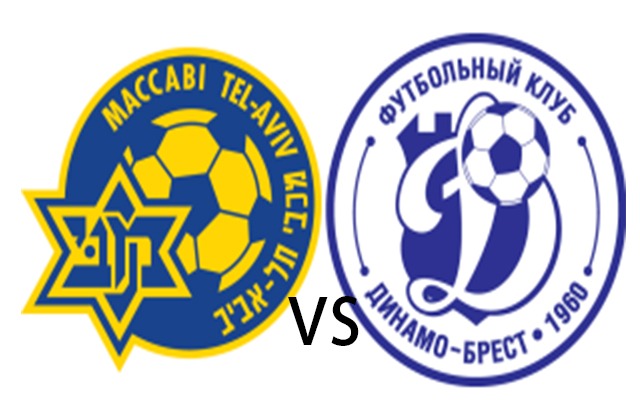 ---
Maccabi Tel Aviv welcome Dinamo Brest to the Bloomfield Stadium as both sides compete for a place in the final round of the UCL qualification stage. The tail end of this preliminary qualification stage is usually the most exciting as both sides are now so close to the finish line. With extra-time and penalties a possibility, which team will book a place in the playoffs round?
This would be the first time both sides meet in any European competition. However, the Israeli outfit having made it to the UEFA Champions League group stage twice are heading into this game with more experience of the European game.
Maccabi and their poor domestic displays
The 2019/2020 League Champions would not have been pleased with their opening two games this campaign. Following the loss in matchday one, they shared the spoils in their second game against Bnei Yehuda Tel Aviv.
Goergis Donis troops haven't looked like the side that conceded only seven goals throughout their successful 2019/2020 campaign. However, their supporters will take solace from the fact that they've been doing well in cup tournaments beating Bnei Sakhnin-in the League cup- and FK Suduva in the previous round of this qualification stage.
The White-Blues Brestchane's failed title defence
Dynamo Brest must now have accepted their fate as failed title defenders with the team 13 points from the summit with seven games left. They weren't able to replicate last term's performance much to the despair of their fans.
The White-Blues Brestchane will be keen on giving their supporters reasons to cheer as they travel to Israel. Will the Belarusian champions be able to secure this vital win against the Israeli champions?
Maccabi Tel Aviv vs Dynamo Brest Team News
Maccabi Tel Avib possible starting XI:
Tenebaum; Davidzaba, Tibi, Yeini, Kandil; Rikan, Glazer, Peretz; Almog, Blackman, Cohen.
Dynamo Brest possible starting XI:
Ignatovich; Pechenin, Kiki, Pavlovets, Yuzepchuk; Bikov, Krivets, Tweh; Diallo, Savitski, Gordejchuk
Maccabi Tel Aviv vs Dynamo Brest Prediction: 2-0
Dynamo Brest are heading into this game following an impressive 4-2 win in their previous game. Although this makes the match a tough one for the Israeli champions, we expect them to come out on top at the end of this game.
Football Predictions For Maccabi Tel Aviv (Isr) Vs Dynamo Brest (Blr) From Our Experts
| Game | Time | Outcome | Expert Name | Result |
| --- | --- | --- | --- | --- |
| Maccabi Tel Aviv (Isr) vs Dynamo Brest (Blr) | 17:00 | Over 1.5 | 3_Odds | 0 - 0 |
| Maccabi Tel Aviv (Isr) vs Dynamo Brest (Blr) | 17:00 | 1 | ramor | 0 - 0 |
| Maccabi Tel Aviv (Isr) vs Dynamo Brest (Blr) | 17:00 | 1X | TBULL | 0 - 0 |
| Maccabi Tel Aviv (Isr) vs Dynamo Brest (Blr) | 17:00 | Over 1.5 | Geo | 0 - 0 |
| Maccabi Tel Aviv (Isr) vs Dynamo Brest (Blr) | 17:00 | 1 | gomez | 0 - 0 |
| Maccabi Tel Aviv (Isr) vs Dynamo Brest (Blr) | 17:00 | 1 | 3_Odds | 0 - 0 |
| Maccabi Tel Aviv (Isr) vs Dynamo Brest (Blr) | 17:00 | 12 | Puresnow | 0 - 0 |