What Are Cashback Bonuses and What You Should Know
---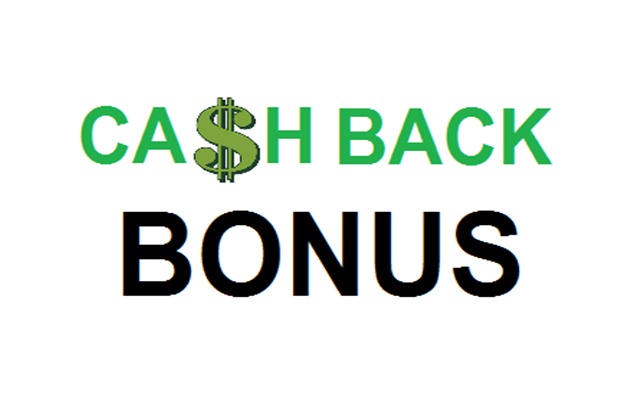 ---
deposit bonuses and free spins are dominant in most online casinos, but a rising number of casinos are now adding different types of rewards. Cashback is one of them. This unique type of bonus is available to all players although there are rules on how to claim it.
More and more casinos are opting to offer their customers this bonus rather than limiting them to similar bonuses and promotions over and over. Cashback bonuses vary from one site to another. Below is a comprehensive guide to everything about cashback bonuses.
Cashback Bonuses
The concept of cashback has been used for years across different sectors. Initially, it was developed as a customer retention tool, and it was greatly appreciated by customers. Imagine you spend some money in a shop and you are rewarded a gift card.
The gift card is then credited a percentage of the cash you have used. This is exactly how cashback bonuses work. Simply put, in the iGaming arena, a cashback bonus is a return of a certain percentage of the losses you incur while betting in different casino games.
You can view them as insurance policies that cover a given percentage of the losses you make. Through cashback bonuses, you can recover a small percentage of your money, which you could not have gotten back were it not for such offers.
The percentage of the money you get back varies in casinos but is usually between 10% and 20% across most sites. Cashback bonuses are offered in addition to other perks such as welcome offers or as standalone bonuses during particular promotions.
At the popular new online casino, Winny, the requirement for a weekly 10% cashback is to play slots. As a result, you don't get this reward when you play table games. All the same, it's money you can withdraw instantly.
How Cashback Bonus Work
Cashback bonuses can be claimed by placing bets on the indicated casino games or sports that qualify for such promotions. The casino games might include table games, slots, or cards. The bonuses could also be offered in sports betting.
In fact, in most casinos, players were given cashback bonuses as free sports bets, but today, many casinos have started offering them on casino games. The offers may run anytime, but you may come across casinos that them on particular days of the week or an entire week.
All active gamers who have wagered real casinos qualify for these deals provided they are available in their casinos of choice. Let us illustrate how cashback bonus works. Take, for example, a casino that offers a 10% cashback on a slot like Immortal Romance.
You wager €100 and end up losing all the money. The casino will return 10% of this money, which is €10. You can redeem this money from your balance. High-rollers benefit from this offer a lot.
Cashback bonuses deliver a new gaming session since you get to wager more without having to dig deeper into your pockets after a loss. Percentage-based cashback deals may be rewarded on daily losses in some casinos.
For instance, a casino may have the promotion run between Monday 00.00 am and Saturday 11:59 PM, with cashback scheduled to take place every Monday at 14:00 PM. Note, the time when the offer starts will vary depending on your location.
In case you win any money on the qualifying game within that week, then you do not qualify for a cashback since it is only applicable on 100% losses. Your casino will always keep you updated on what you need to do so that you don't miss out on any promotion.
Cashback Bonuses Restrictions
Cashback bonuses are no doubt the most lenient casino promotions. Unlike other offers that come with un-friendly terms such as high wagering requirements, cashback bonuses are free of such conditions.
No minimum or maximum bets apply in cashback deals in most online casinos. This means that despite how much you wager you will qualify for a cashback. However, it is worth noting that some casinos cap the minimum cashback amount at €1.
This means that to qualify in a casino with a 10% return policy, you need to wager at least €10 and above. This is a small amount that even low-rollers can afford and this ensures no one is left out when it comes to cashback bonuses.
Reading your casino's terms and conditions before claiming a cashback bonus will help you know what the casino expects, such as the games to play and the amount to wager. This is important and considering the terms are not the same across all sites, don't just assume.
Recurring and Ad Hoc Cashback Bonuses
Cashback programs can either be ad hoc or recurring. If you are a seasoned gamer, you may already have noticed that several casinos have ad hoc bonuses, meaning they are available for a limited duration.
A site may return your cashback for a specific period, maybe a day or a week, and then end the offer. Others may offer you cashback bonuses for your first week or month on the site as long as you are an active player.
Some iGaming sites approach cashback rewards differently. In the highly competitive world of modern-day online casinos, brands try their best to attract as many customers as possible by offering recurring cashback promotions.
Recurring cashback bonuses are more common, with sites using them as a strategy to help them gain a competitive advantage over other casinos.
Conclusion
Nothing beats the excitement of being able to receive a percentage of the money you lose while betting on casino games or sports in online casinos, and this is the exact feeling that cashback bonuses deliver.
The promotions are gradually gaining fame in online casinos, with both new and existing online casinos using them to attract more customers. The industry has become competitive, forcing casinos to adopt strategies that will help them gain a competitive advantage.
Giving players cashback bonuses is a tactic proving to work so well, so if you love these type of bonuses, you can be assured that you will find them in many legit casinos. Claiming a cashback bonus is easy since most casinos automatically credit them into your account balance.
Football Predictions For AC Milan Vs Celtic From Our Experts
Date: Thursday, 03 December 2020 || Time: 18:55