Who Do The Odds Tell Us Is Currently The Best Tennis Player In The World
---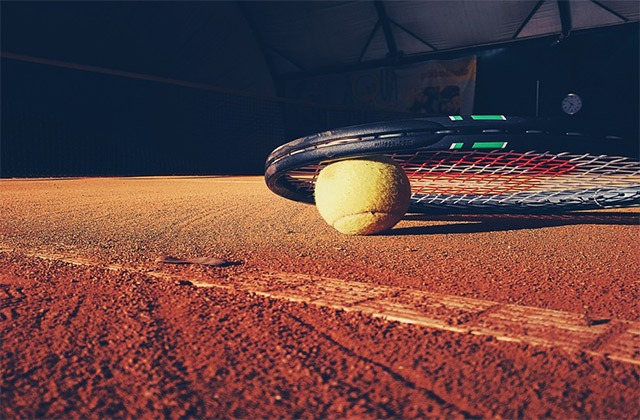 ---
As with any sport, discussions on who the best in the world is at tennis can become rather heated. Fans of respective players will stand their ground whatever the situation and argue in favour of their chosen one. In an attempt to end this dispute, here's what the bookies have to say about who the best is.
A useful barometer of deciding who the best in the world is to use odds provided bytennis betting. In the case of the Australian Open, for instance, Novak Djokovic is the favourite with almost dead-certain odds of 11/10. As odds take into account all sorts of metrics apart from a player's ability such as previous performances and the amount of Grand Slams they've won, they can provide valuable insight into how good a certain player is.
Linking in with this, other veteran players such as Roger Federer and Rafael Nadal are rated highly by the bookies, not least for the Australian Open, as both players have handed 5/1 odds to win the tournament. In other tournaments such as the French Open, however, where the court surface is made of clay, as opposed to a synthetic hard court, the odds are different. As a result of this, Nadal is Evens to win at Roland Garros, with others such as Djokovic at 3/1 and Federer all the way down at 33/1. It makes sense that different players are expected to win at different tournaments when the surfaces aren't the same; in the case of grass courts at Wimbledon, all of the above three are the top players mentioned to win, with Djokovic's odds at 6/4, Nadal at 5/1 and Federer at 15/2.
Judging by the information provided above, it would be fair to say that Novak Djokovic is the best player, given his high odds on both grass and hard courts. In addition, outside of odds, Djokovic is top of the ATP rankings, with 12,030 total points won. His closest rival is Rafael Nadal, who has just over 2000 points less, with a total of 9,850. Nadal could also be considered to be one of the best in the world, given his record 20 Grand Slam titles and incredible performances at the likes of the French Open. It is this area of titles won where Djokovic falls down as he has won three fewer Grand Slams than both Federer and Nadal.
Roger Federer doesn't appear to get a look-in when it comes to total points won, but with regards to weeks spent at No. 1 on the world rankings, he smashes the others out of the park. Federer has spent 310 weeks in total in the top position, with his closest rival being the aforementioned Djokovic who has 299 weeks to his name. From then on, most players inside the top 10 are former professionals such as Pete Sampras and Ivan Lendl, and the next current professional down from there is actually Rafael Nadal, with 209 weeks at No. 1, with 56 of those coming consecutively.
As much as odds are meant to make the decision of who the best is a bit easier, there will still be disagreements between fans as some people can be rather stubborn. What odds do is provide a major insight into certain players' strengths and weaknesses and these can be judged accordingly to decide who the best player is. For hard and grass court tennis, it looks to be Novak Djokovic, for clay it's Rafael Nadal, but according to the ATP rankings, Roger Federer is the best of all time.
Football Predictions For Southampton Vs Sheffield Utd From Our Experts
Date: Sunday, 13 December 2020 || Time: 13:00
| Outcome | Expert Name | Result |
| --- | --- | --- |
| 1 | - | 0 - 0 |
| 1 | - | 0 - 0 |
| 1 | - | 0 - 0 |
| Under 2.5 | - | 0 - 0 |
| Under 2.5 | - | 0 - 0 |
| Over 2.5 | - | 0 - 0 |
| X | - | 0 - 0 |