If you're interested in sports betting, then you're living in an exciting time. Long gone are the days of having to make your way to an intimidating brick-built bookmaker to place a bet. These days, it's as easy as opening an app on your phone and placing a bet in seconds.
Nevertheless, all sports weren't created equal when it comes to betting – at least not yet. Although it's a simple process to bet on sports such as boxing, tennis, cricket, golf, and so on, football is still the easiest sport to bet on for a few reasons.
Football Has Lots of Betting Markets to Choose From
Again, as football is such a popular sport, bookmakers have sought to find as many markets as possible for punters to make use of. It isn't only a case of betting on the results of individual games. These days, you can bet on outright league results, number of goals, number of cards, number of corners, specific goal scorers, methods of goals, exact scores, half time results, and so on. The list is almost endless which makes it easy for all kinds of bettors to get involved and don't forget they usually offer a huge selection of live casino games for you to play as well.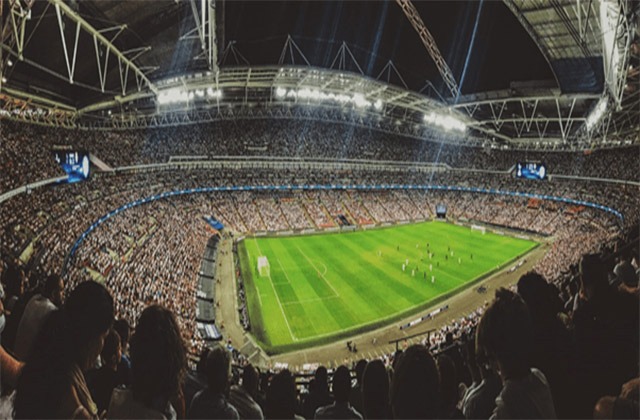 Football Is the Most Popular Sport in the World
Sport paves the way to huge social events around the world every single day. It's something that can be enjoyed on your own in front of the television, with your friends and family in a bar, or in the stands of the stadiums themselves.
Although sports such as cricket and even darts are being modernised and made increasingly attractive, football maintains top spot in the popularity contest. In fact, football has an estimated global following of 4 billion, with 2nd placed cricket lagging behind on 2.5 billion.
Of course, bookmakers are looking to cater for sports that will drive the most traffic. With football at the top of the list, it means you can log on to almost any bookmaker in the world and place bets on the same football events.
Football Is Accessible Around the Clock
As football has grown into a sporting powerhouse over the years, massive amounts of money have led to leagues becoming more competitive around the world. With time differences and 24/7 betting websites and apps, bettors can find worthwhile football markets to get involved with around the clock. This isn't always the case with other sports that have smaller windows of action.
Betting Apps Focus on Pre-Game and in-Play Betting
One of the advantages of football betting these days is that you can place bets in-play on your phone. The pace of football makes it easy to get a read of the game and tailor your bets throughout the 90 minutes. A match-going supporter, for example, can look at how the game is going, take out his or her phone in the stands and place a bet on things such as a certain player to get a red card, or for a particular team to score the next goal etc. Football betting is the easiest sport to bet on because it's catered for by pretty much every bookmaker you'll find. Not only that, but there are now so many ways to bet that there's something for everyone to enjoy.