Tips to improve earnings when gambling online
---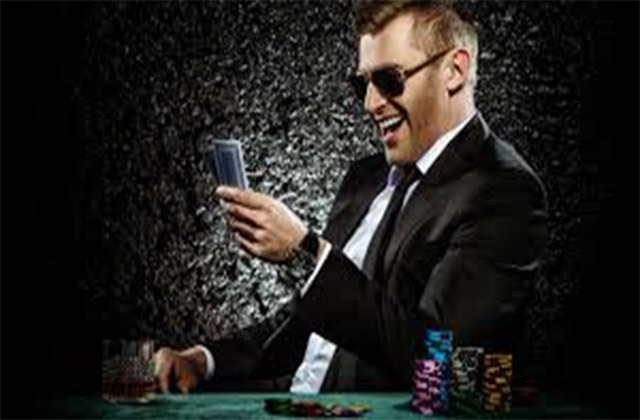 ---
Online gambling has been growing steadily in popularity alongside regular casinos throughout the years, but this year's continued lockdowns and social distancing measures have made the online options even more appealing. However, when embarking on the quest for online casinos, you might easily feel overwhelmed with the plethora of choices. If you look online to try to find the best casino, you'll find thousands of options, should you pick Lucky Niki, Casino X or Casino Secret? These names might mean nothing to you, so we always recommend looking at reviews to help you choose. In the example just mentioned you can find in-depth reviews like this one to help you choose.
Another issue is if you do not know what you are looking for you may end up in an unlicensed and poorly run casino, or you may lose money on a boring game with a very low return rate, leaving you feeling disappointed and cheated out of your money. But do no be dismayed, as paying attention to these few things you can greatly improve your chances when gambling online.
Know what you are good at
In a casino the games usually fall into two categories – games of skill and games of chance. Usually, games of skill are played against other players, while games of chance are played against the house. Bingo or roulette as well as most slot machine games are games of chance, while card games like poker may have some luck involved, but also need a lot of skill. If you want to get into games of skill, you will want to learn the game very well, as you will most probably be playing against people, who are almost professional in their playing – having years of practice. In the long run, mastering a game of skill can turn out to be very profitable.
Know the Game
It is also important to know the factors that influence the odds of winning. Slot machines have two important factors: payback percentage and hit frequency. The payback percentage, also known as the RTP, is the amount that is returned to the Player over time. If a slot machine has a RTP of 95%, this technically means that when a gambler plays with 100 (€/£/$), he should get 95 in winnings. This is an average calculated over a long period of time, however, which explains why some people are in serious debt from gambling, while another may hit a jackpot in their first game, and then never play again. To increase your chances of winning at an online casino, you will want to choose games that have the highest RTP possible – and thanks to popular demand, most online casinos offer games with 98-99% RTPs. Hit Frequency refers to how often you can expect to win on a certain game/slot. This is something to consider for wins in the short run, as a game with a high hit frequency will have you scoring varying prizes throughout, while a game with low hit frequency will probably have a bigger (less attainable) jackpot.
Fully utilize bonuses
Casinos often offer "Welcome Bonuses" to invite you to play (and stay) on their website. While you want to make sure that the bonus does not come with any difficult terms or conditions, these often translate to free money for trying out certain games. And if you happen to score with a bonus, well that is a win-win! There are also a variety of other types of bonuses offered in online casinos; some casinos offer bonuses for loyalty or for getting a friend to join the casino. A common one is the deposit bonus, where the casino adds free playing money to your account when you deposit a specific amount yourself. These can be sticky or non-sticky. Stickiness usually indicates certain restrictions to the way the bonus money can be used, for example, a minimum amount of spins/games before winnings can be drawn, or specific games you can play. A non-sticky bonus comes into use only once you have spent your own deposit, so you can forfeit it if you happen to win on your own money and want to cash it in. Joining Casinos with decent bonuses will set you off on the right foot in the gambling world.
All in all, it is important to remember that most winnings in gambling are up to chance. However, if you take time to figure out what you are good at and learn and practice the necessary skills for those, keep an eye on payback percentages and hit frequencies and make good use of the offered bonuses, you may be well on your way to hitting a jackpot.