How to Bet on Horse Racing Events Online
---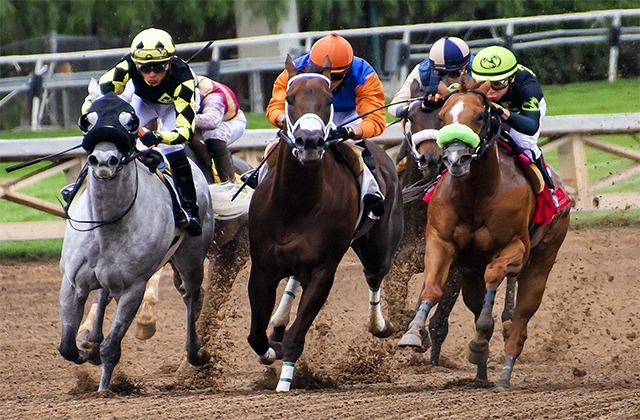 ---
Horse racing and gambling have been coexisting around for a long time, and until now, you can always associate one with the other. Horse races are a place for both entertainment and financial risk. You bet with your money and could get back a more considerable sum of money. Or not.
Betting on horse races is traditionally done personally. You come to the venue for the race, purchase a form that will serve as your guide on betting, place your bets, and watch it all unfold in a single day. When the internet was popularized and became accessible to the public, the sports gambling industry made online gambling accessible online. Betting online is a way to wager on your favourite at the comfort of your own home.
If you want to try making your bets online, here's how you can gamble for your favorites through the internet.
Look For a Site
You cannot bet online without looking for a sports betting site. There are several legal sports betting sites where you can sign up to gamble away with ease. A sports betting site is called an online sportsbook. It's the physical sportsbook's internet counterpart, where you place your bets. However, you need to make sure that sportsbooks are available in your state, as some states do not allow online gambling.
When you're sure you're in the clear, proceed on looking for a trusted online sportsbook. When you choose, make sure that it is legitimate and licensed. Many sites are pretending to be legal sites but are scams that could eat up your money.
Look for available sportsbooks in your area by looking at lists per state. Since you want to bet on horse races, it would be best if you looked for a horse race-centric sportsbook to suit your needs, unless you bet on other sports, too.
Select a few sportsbooks and check if they offer bets on horse races, especially if you have a specific horse racing franchise you want to put your bet on.
Register
When you have chosen a suitable sportsbook, you need to register. A benefit of betting online is that you have your account secure, allowing you to keep track of the bets you made and the games you participated in.
When you sign up, it's like registering for a social media account. Your necessary information is needed, such as your name, age, and contact information like your phone number and email address.
Another thing they could ask of you from the start is your payment methods. The most common form of payment is bank cards like debit or credit cards or even digital wallet accounts such as Paypal and the like. Add the necessary information required to deposit money you can use when you place bets. Given that the online sportsbook you chose is legal and licensed, your private information will be safe.
Deposit Money
This step can vary depending on which sportsbook you signed into since they all have different features. For this, you need to provide your mode of payment or how you will get the money for your bets. Select your mode of payment, then fill in the needed information.
Once your account gets access to your mode of payment, the next thing to do is deposit a certain sum of money to your account to use it for your bets anytime you want to. Most sportsbooks do this as a safe way of paying. Rather than directly from your financial sources, the site will only get the money you deposited to avoid any potential theft.
When you deposit your money, think of the amount of money it often takes to make a bet. Typically in horse races, you bet depending on the odds indicated on your preferred horse. Keep the amount of deposited money to a bare minimum unless you have good experience with horse race betting. It's best to add at least a small amount of money first to not overspend, especially when you don't bet that much.
Another reason for you to initially deposit only a small amount of money is that most sites will give new bettors bonuses or discounts. This is another advantage of betting in online sportsbooks. From time to time, they will provide occasional discounts and vouchers you could use. If you are budget conscious, it would be good to choose to bet on the races you like, especially when you know you have a good chance of winning the bet.
Place Your Bets
Considering you have already made up your mind, read the horses' profiles, check the latest odds, and know their previous feats, you can proceed to place your bets.
Look for the event you will be taking part in, look for the horse you want to place your bet on, double-check some details, and confirm your payment. With that, you're done, and all you have to do is wait for the results.
Takeaway
The internet has been a great help in making things convenient for many of us. With the emergence of online sportsbooks, we no longer need to go out to bet on our favourite horses. In just a few clicks, we can still enjoy gambling in the comfort of our homes.