Are sports betting worth it
---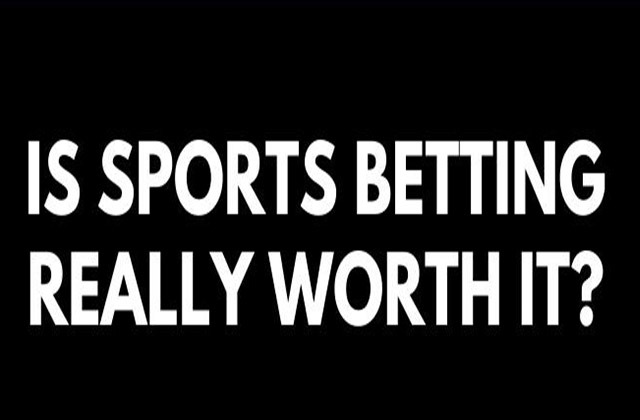 ---
If you've ever asked yourself the question above it means that either you've been betting a while and it seems like a dead-end or you're new to it and thinking of venturing into it. Either way, the answer is yes is with a resounding 'but' because it takes a lot to get to the stage where you're making profits daily. The bookmakers will never run out of cash no matter what happens because big teams will keep losing when least expected or even a draw where a win is expected will give them the money they need to keep operations running.
The upset caused by smaller teams is what bookies depend on to make their profit and that will keep happens for the foreseeable future because players aren't' machines and can't keep a 100% playing efficiency across 38 games. many people forget these are humans like us have lives outside of the game where matters can cause him or here to not be totally focused on a match he or she is playing in. This kind of occurrence(s) is what keeps the bookmakers in the business.
Your strategy now as a punter should be despite what is bound to happen no matter what where I'll surely lose some bet slips, how do I make sure I make profits at the end of the betting season, or after a week or month of betting. Once you get the answer to this question you are well on your way to making sure your betting journey is a successful one. Some of the things in mind as a punter involves:
Right mindset, practices and strategies
People win bets daily and for some people consistently interspersed with losses which are a given no matter what, regardless of how good you are at it as a punter. You can, however, reduce the number of times you lose to a bare minimum that you can deal with while making enough money to supplement the job and the salary you have. It is easier said than done but not impossible as certain things like fixed matches, 100% winning predictions are nothing but fictions and if real next to impossible to get hands-on. So instead, you must remember in your mind that losses are going to occur but you can control the rate and that with the use of betting strategies like the martingale and Fibonacci betting strategies, you can make your betting journey worthwhile.
Practices like paper trading, Research and analysis of sports data before predictions will go along way in curbing to a minimum the rate of wrong predictions you going to make
It is a personal battle, so improve always
It is also good to try to improve on knowledge as time goes on try to new things by experiment. A balance of specialisation and diversity in the areas of your strengths when you predict should change as you learn more to beat the bookies frequently. Don't think someone else's prediction is better than yours as you have to be confident in your ability to predict the outcome of matches. You improve with each incorrect predictions and have conviction in your ability with each wins.
It's not a walk in the park
Betting is something that should be taken lightly as it is not easy but some that can be worth your time when you put in the work consistently. Many punters use it as a secondary source of income while others depend on it fully. How you want to go about is up to you as it can be rewarding and fun.
You can read about other interesting articles to build your sporting and betting knowledge on our blog. You can also get both free and paid prediction tips from the best tipsters here.