Alternative ways to make money betting online instead of football betting
---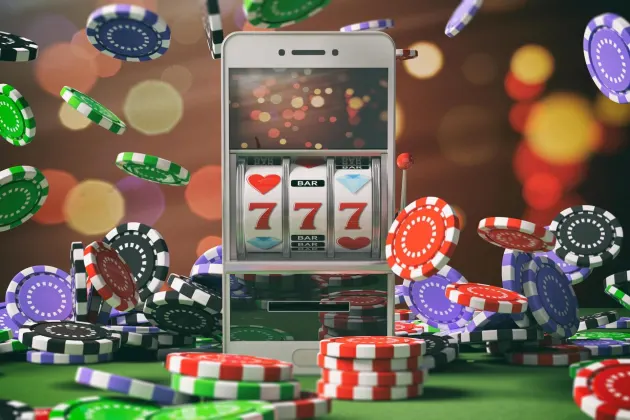 ---
Football betting might be one of the biggest parts of the online gambling industry, but that surely doesn't mean it's the only one. The Online betting industry falls under loads of different activities which are available through the same providers that give you your favourite football betting platforms, so you don't even have to worry about registering new accounts and such, because if you already bet on football, then you already have access to the vast world of the Online Casino. Here's a little summary of all the thrilling online gambling activities one can take part in outside the world of football betting;
Online Casino Games
Here you will find all kinds of virtual casino games ranging from simulated roulette to simulated baccarat, Monopoly, poker, and all kinds of jackpot-worthy slots games themed around anything you can possibly imagine. All these games use an RNG or random number generator to assure fairness to the player. RNG software uses complex coding to build spontaneous number sets. This allows making every possible online casino action a unique event which is never in any way plannable. This also means that there will never be a way for us to memorize or find any particular algorithm for these games, as they are always going to give you an unplanned outcome.
Online Slots
If you've ever been to a casino you should surely know what a slot machine is. They can even be found in bars sometimes. The Slot machine has a vast history and can be traced back to the late 1800s. Nowadays, you can access a never-ending variety of slot machine games online at thousands of online casino sites across the globe. With this game it's rather simple, as it has always been, you pull the lever (or tap a button) and a number of reels start spinning, then all you have to do is pray. Most slot games give you an overview of how to understand their symbols and how to win at them.  The best online casino slots are generally commonly found across a wide variety of sites.
Live Table Games
These games can also be found across all kinds of online wagering websites. Live table games generally comprise a video stream with a live dealer dealing out famous casino table games, such as baccarat, Poker, Blackjack, Roulette, & more. These games require a certain level of knowledge before playing so it's suggested to either do a little research on them or try out free versions of the games before you head on to betting away your actual money on them. These games give you a more human feel to your online casino experience and make you feel less as if you were dealing with robots all the time. These live games also make some players feel more secure, assuring them they can't be rigged through a simple piece of code.
Virtual Sports Betting
If you just can't get enough of the football betting action and there are just no games worth betting on at the time, you could always resort to the virtual sports betting section, where you can watch virtual live matches streamed through a complex computer-generated graphics system which generates random outcomes for fair results, and there's a very realistic aspect to it, similar to how modern video games like FIFA look. But wait, there's more! If you want to check out the virtual sports betting world outside of football, there are all kinds of other sports worth trying out, such as horse racing, motorsports, tennis, dog racing, basketball, American football, as well as combat sports like boxing and MMA.
How would one place virtual sports wagers?
In many ways, gambling on a simulated sport is similar to wagering on a live athletic competition. Bookies choose the dates and times of online competitions, which are frequently shorter than normal matches and can be accessed at any time.
However, the principles of gambling in the sport are exactly the same as they would be in normal sports. If you're betting on a football match or a horse race, odds and money lines are the most frequent methods of wagering.
Every simulated contest usually has a wide range of proposal wagers accessible. There are several examples, such as thoroughbred racing exacts and trifectas, or the number of points in a football game.