3 Baseball Stars Worth Following This Season
---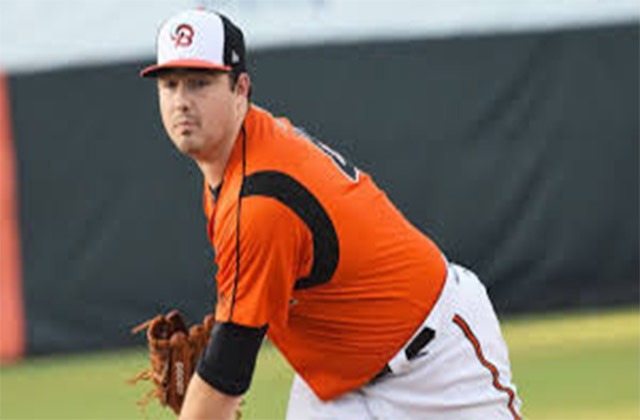 ---
Every year brings surprises in the MLB. Some players fall into obscurity after having stellar seasons while others seem to come out of nowhere. While everyone will be looking at the Mookie Betts and Mike Trout, there are also many breakout stars that we can expect to see shining in 2021. We've assembled a list of some of the players you need to keep an eye on this season. Here are some of them.
Cristian Pace - Atlanta Braves
A lot of people will ask why we're not talking about the Braves' Ian Anderson, as most are expecting him to have a breakout season this year, but we have to talk about their center fielder Cristian Pace. That's because we consider Anderson's impressive 2020 run to be his breakout, while this year should be about Pace.
The funny thing is that he was on the team on a temporary gig before he was asked to fill in for Adam Duvall after he got injured on game 1 of the National League championship. Cristian Pace recorded four hits in the series, including a home run. This could be a sign of things to come for the promising prospect.
Keegan Akin - Baltimore Orioles
Everyone is waiting for the start of super prospect Adley Rutschman, but he still has to conquer the minors before we can say if we're sold on him. One player that everyone needs to watch right now, however, is left-handed pitcher Keegan Akin.
While his 4.56 ERA in 8 games last season doesn't seem that promising, it's his number of strikeouts and sturdy 4.03 ERA he posted on his starts that should get your attention. He managed to amass 34 strikeouts in only 22.1 innings last year. What's most impressive is that he did it with a 91.9 mph fastball, which shows how good he is on his secondary pitches.
Gavin Lux - Los Angeles Dodgers
Gavin Lux is the player to watch over in Los Angeles, not only for the average fan but for anyone trying to get started with baseball sports betting since he could be instrumental in the Dodgers becoming only the third team in history to win back to back titles.
This will be Gavin's second chance as he failed to live up to the expectations last year. The baseball world was waiting to see big things from this second baseman who was voted as the best minor league player in 2019 after posting a crazy .347/.421/.607 batting line in Double and Triple-A.
However, he had a disappointing year and was never able to fully recover after the Dodgers optioned him at the start of the season last year. However, he has a great chance at making it into their regular lineup this year if he can get into his defensive and offensive groove.
If you wanted to know which players are poised for a breakout this year, look no further than those names. We can expect surprises from those, and maybe a few to become superstars next year, so keep your eyes open.